The year of 2017 had a lot of movies released and the "summer" blockbuster season has now crept into February, though troubled or uncertain productions are still dumped in the early part of the year. Combine that with twice the usual number of big budget pictures released for the holiday season along with the Oscar bait movies, and the impact of the actual Memorial Day to Labor Day season becomes somewhat less important. A number of the big films in 2017 were well received on content, such as the British WWII production Dunkirk (a film with nearly no women in it,) which bodes well for ambitious plans in 2018 and 2019. However, there were a hefty number of large flops and franchise movies that failed domestically in the U.S. and were reliant for most of their profit on world box office, leading the whole summer take to be down over 10% for the year.
Hollywood is combatting the appeal of large amounts of acclaimed and varied television by trying to coordinate big franchises with a t.v. side (see Marvel and D.C. Comics,) and with reserved seating, reclining seats and better food options in U.S. theaters, plugging it as a cheaper night out than a concert or play ticket even with film ticket price raises. They are heavily dependent on securing box office in Europe and Asia, where China has only a limited number of slots for foreign films, leading to a continued reliance on established spectacle that can lead to costly disasters and is likely not sustainable. (Asian movies themselves have been doing very well in box office, frequently rivaling the English-language Hollywood market, but I have some difficulty getting info on those and the actresses that may be in them.) Studios keep trying to reboot old properties they own as less expensive launches that will have foreign name recognition or nostalgia value in the States, but that frequently has not worked that well beyond the superhero and Star Wars films, and a number of the older reliable franchises like Transformers seem to be running out of steam.
In the U.S., smaller budget dramas and comedies are actually finally getting a boost, as they can turn tidy profits – and that's an area where women have been allowed to take a bigger role the last decade. Horror films, another good area for actresses though it tends not to make them stars, also seem to be immune to market shifts and usually have tiny budgets for maximum profits in the U.S. and abroad. Hollywood seems to have temporarily lost some interest in adapting bestselling YA SFF this year, a sector that helped young actresses, with the last Divergent and Maze Runner films both delayed, which again may limit the chance of new franchises if the trend continues.
After seismic events in 2015 and 2016, in good part thanks to Disney's Star Wars franchise, 2017 proved to be fairly impactful for women actors in action, if maybe a bit more muted on those lower budget thrillers and horror flicks that were women-led. A number of those smaller thriller films starring women got pushed back to 2018, like the spy thriller Red Sparrow and trippy SF film Annihilation. There were also a few high profile flops for women-led films, such as (very predictably) Ghost in the Shell, the Flatliners sequel and adventure comedy Snatched.
In terms of box office wow for 2017, however, women-led action films did land with a determined thump. Once again, the number one worldwide box office film for the year was December release Star Wars VIII: The Last Jedi, rocketing to over $1.3 billion in under two months. Daisy Ridley reprised her lead role as young Jedi candidate Rey, squaring off with Mark Hamill playing a guilt-stricken Luke Skywalker, trying to save the son of her mentor Han Solo and deciding to take her destiny and identity into her own hands. The sprawling and complicated middle film of the new SW trilogy also let the late Carrie Fisher shine in what was to be her last performance as General Leia Organa, (she also helped with the script,) and had Gwendoline Christie's First Order Captain Phasma trying to enact revenge on her former stormtrooper Finn. It added Kelly Marie Tran as rebel mechanic Rose in a key role, Laura Dern as Leia's right hand woman, Vice Admiral Holdo, and Fisher's daughter, Billie Lourd, as a rebel Lieutenant, with Lupita Nyong'o reprising her alien role in a cameo. All of that apparently made some macho posturers mad, but everybody else had a good time and the Star Wars juggernaut is firmly secure.
The bigger supposed gamble was DC Comics/Warner's first entry of the year for their slow building franchise, the final arrival of the Wonder Woman movie in the summer, starring Gal Gadot and set in WWI without a Superman or Batman in sight. The plot of the movie was a bit flimsy, as superhero films are wont to be, but Gadot gave a stellar performance, backed up by a bunch of actresses as the Amazonians, led by Connie Nielsen and Robin Wright, Elena Anaya as a scarred German scientist, and scene stealing British actress Lucy Davis. The strong action scenes and interesting visuals carried the day and Wonder Woman brought in over $821 million in world box office, putting it in the top ten for the year. More importantly, it produced a DC franchise film that not only made money but that most people liked, with some actual solid humor to it. There was a lot of pressure on this movie, and it delivered, so much so that they had to adjust the Justice League movie to give Wonder Woman a bigger presence and bring in some of the Amazonians for it. Wonder Woman 2 has been greenlit as part of the DC franchise and it will keep its female director, Patty Jenkins, who now holds a box office record for a woman director.
Another big scorer for the year was Disney's next live action version of their princess animated movies, Beauty and the Beast, starring Emma Watson. This property was one of the trickiest, given that most of the characters are household objects, but it also ended up being Disney's best live action venture yet, coming in at over $1.2 billion in world box office and the #2 slot for the year. Romantic thriller Fifty Shades Darker, starring Dakota Johnson, also continued to score for that franchise with a take of over $380 million on a relatively small budget.
Resident Evil: The Last Chapter, starring Mila Jovovich in what is to be her last appearance in the long time zombie franchise, also did well, earning over $312 million on a modest budget. The other long running woman-led scifi franchise entry, Underworld: Blood Wars, starring Kate Beckinsale, ran into distribution problems, getting pushed back from 2016 into a dumped early 2017 release, but still earned a respectable $81 million plus from a small budget.
Ghost in the Shell, another, bigger budget scifi release based on the anime franchise, caused a lot of controversy due to white-washing of the source material including casting Scarlett Johansson in the Asian lead, which did not please fans of the original franchise nor sufficiently draw in newcomers. The film did earn over $169 million in box office, but its high $110 production budget made that result the big flop for women-led action movies for the year. Hopefully, that lesson will at least encourage Hollywood to stop propping up the discriminatory myth that they need to have a white actress for leads, especially when the source material is not a white character. Johansson seems to have survived the poor choice, retaining her rep as a leading action actress, with a Black Widow solo movie in the Marvel franchise officially green-lit, if not yet scheduled, along with the up-coming Avengers movies.
In other scifi and horror, a number of women-led movies did very well. Alien: Convenant, which did turn out to be led by actress Katherine Waterston, made a modest profit at over $240 million in box office, though that performance was considerably less than the previous Alien prequel movie. Anabelle: Creation, a prequel in that franchise starring Miranda Otto, made over $306 million on a tiny $15 million budget. Happy Death Day, in which Jessica Rothe plays a character who dies over and over again till she can solve her murder, racked up over $117 million on a tiny budget under $5 million. Rings, the latest in the Ring franchise, starring Matilda Lutz, made over $83 million on a small budget. The Flatliners sequel, starring Ellen Page, failed to hit, however, though it did bring in over $45 million, and Before I Fall, a similar solve your own repeating death flick, also did not do so well, bringing in only $12 million on a not wide distribution.
On the thriller front, the films that did not get pushed to 2018 had a fairly uneven track record with some decent hits. Charlize Theron's 1980's set spy thriller Atomic Blonde, based on the comic and which she also produced, brought in over $95 million on a slim $30 million budget and so came out ahead. That continues the trend of power actresses producing mid to small budget suspense films that can generate solid results and multiply opportunities. Prestige biographical film The Post, starring Meryl Streep and Sarah Paulson about the Washington Post and the Pentagon Papers, sort of broke even at $92 million plus. The stark and unusual Three Billboards Outside Ebbing, Missouri, took in over $88 million on a modest budget and may win Frances McDormand another Oscar. The scifi historical thriller The Shape of Water, has been one of the buzziest movies of the year and also looks like it may sweep the Oscars, including for its stars Sally Hawkins with Octavia Spenser supporting. It's taken in a profit of over $64 million so far and still has a lot of global box office to go.
A number of other ones were less successful, though many did get their lead actresses some attention for interesting roles. The surreal, allegorical arthouse thriller mother!, which starred Jennifer Lawrence, didn't do so well versus its budget but did make over $44 million. Halle Berry's thriller Kidnap also did not do as well as some of her other low-mid budget thriller films, with just $30 million in box office.  Historical remake The Beguiled, led by Nicole Kidman, failed with $27 million plus. Biographical crime film Molly's Game starring Jessica Chastain is slowly building, partly on Oscar buzz, but has pulled in only $27 million plus so far. Chastain's other biographical thriller, the WWII set The Zookeeper's Wife, has brought in over $21 million as a prestige film. Katherine Heigl and Rosario Dawson's soapy psychological thriller, Unforgettable, also only brought in $17 million and failed. The Circle, starring Emma Watson and based on the Dave Eggar SF novel, had a modest budget but brought in only $20 million and so also flopped. So that category where women-led mid-budget films often do well kind of thinned out and underperformed for this year, thanks to some less than stellar scripts, but the genre still generates attention for women-led entries and produces possible wins, so we'll continue to see those sort of films.
On the action comedy front, Pitch Perfect 3, starring Anna Kendrick and Rebel Wilson leading an ensemble and produced by actress-producer Elizabeth Banks, closed out the hit trilogy with over $182 million in box office on a medium budget, meaning there may still be a few spin-offs of that franchise in the works. The raunchy road movie Girls Trip, starring Queen Latifah, Larenz Tate, Regina Hall and Jada Pinkett-Smith, was a big hit, earning over $140 million on a slim $19 million budget. A Bad Mom's Christmas, the sequel to hit Bad Moms and led by Mila Kunis, pulled in over $130 million box office also on a small budget. Amy Schumer's latest, Snatched, with Goldy Hawn, was a bit of a hot mess and brought in $60 million plus but was sunk by its medium sized production budget of $42 million. The comic noir bachelorette movie Rough Night led by Scarlett Johansson pulled in less at $47 million plus, but its smaller $20 million budget made the movie a tiny hit.
Additionally, animated kids film Leap! starring Elle Fanning took in over $106 million. The historical film Victoria and Abdul, starring Judi Dench as Queen Victoria, took in over $65 million on a low budget. Everything, Everything, a YA romantic adventure about a teen with autoimmune problems, based on the novel and starring Amandla Stenberg, took in over $61 million on a modest $10 million budget for a good hit. And low budget coming of age movie, Lady Bird, starring Saoirse Ronan and Laurie Metcalf, proved a modest hit with Oscar buzz and box office of over $44 million and counting.
Moving to the big action movies that featured women as major characters but not as the leads, the multi-racial crew of The Fast and the Furious franchise scored big again with The Fate of the Furious, with over $1.2 billion in worldwide box office, starring Michelle Rodriguez, Charlize Theron as the film's main villain, Elsa Pataky and Eden Estrella. The Jumanji sequel, Jumanji: Welcome to the Jungle, starring Karen Gillan along with Madison Iseman and Morgan Turner, was a holiday success with over $854 million in box office and counting. Pirates of the Caribbean: Dead Men Tell No Tales proved there was still some life left in the franchise despite considerable anger over lead Johnny Depp, for over $794 million in world box office and featuring Kaya Scodelario, Goldshifteh Farahani and a cameo from returning Keira Knightley as Elizabeth Swann.
In the main comics superhero franchises, Disney/Marvel scored big for the year with Spider-Man: Homecoming (over $880 million,) Guardians of the Galaxy, Volume 2 (over $863 million,) and Thor 3: Ragnorak (over $852 million.) Marisa Tomei as Aunt May, along with Zendaya and Laura Harrier, did the honors on Spider-Man's teen angst. Zoe Saldana and Karen Gillan reprised their main roles in Guardians 2, with the addition of Pom Klementieff as new character Mantis. And Thor 3, while sadly switching out all of its former female characters for a comic space opera adventure, did make excellent use of Cate Blanchett as Thor's villainous sister Hela, and Tessa Thompson as the scarred warrior Valkyrie.
Marvel adjacent in the X-Men universe, Fox had Hugh Jackman and Patrick Stewart do one last turn as Wolverine and Professor X in Logan, based on the graphic novel, in which a dying Logan tries to safeguard the professor and his dementia-triggered telepathic blasts in a near-future environmentally suffering Earth where other mutants are mostly imprisoned, killed or died off from a virus. In the film, Logan encounters a girl who is his clone and is being pursued by government agents. The girl, Laura, is played by Dafne Keen and she stole most of the movie despite not really talking for most of it.
The DC/Warner camp, in addition to Wonder Woman, released the central ensemble movie for their franchise, Justice League, starring also Gal Gadot as Wonder Woman as well as Amy Adams, Diane Lane and Connie Nielsen reprising their roles. They also added Amber Heard and a smattering of Amazonians, whose uniforms were altered to make them look more like underwear models, thus again showing that the central players at DC have a long way to go to understanding how Wonder Woman and female superheroes appeal to audiences. But the fact that the movie was revised to take advantage of their popularity shows how the women actors are claiming more power and influence, and it becomes harder to label women centered action films as box office risks.
Other continuing big action franchises for 2017 were Transformers: The Last Knight at over $605 million and starring Laura Haddock and Isabela Moner; War for the Planet of the Apes, starring Karin Konoval as a capture motion orangutan, with Amiah Miller, Judy Greer and others, for a $490 million plus box office; Kingsman 2: The Golden Circle, which brought in over $408 million and made use of Hanna Alstrom, Sophie Cookson, Halle Berry and Julianne Moore as the chief villain; and xXx: The Return of Xander Cage, which managed over $346 million on a modest budget and featured Deepika Padukone, Ruby Rose, Nina Dobrev and Toni Collette. Blood bath John Wick: Chapter Two coasted in with a cool $171 million plus, making use of Bridget Moynahan and Ruby Rose again. Jigsaw in the Saw franchise racked up over $100 million on a small budget and included Hannah Emily Anderson, Laura Vandervoort and Brittaney Allen.
Newer entries in action — though "new" is kind of relative here — were a fresh adaptation of Stephen King's horror novel It, which made over $700 million, spawned countless memes, and starred Sophia Lillis as one of the main characters; the Vietnam War set reboot of King Kong – Kong: Skull Island, which had Brie Larson and Asian star Tian Jing in key roles and took in over $566 million; and the kind of a sequel but also first launch of a new franchise of old horror icons for Universal Studios – The Mummy, which made use of Sofia Boutella as the title character going up against Tom Cruise, as well as Annabelle Wallis. It made over $400 million, mostly on non-U.S. box office.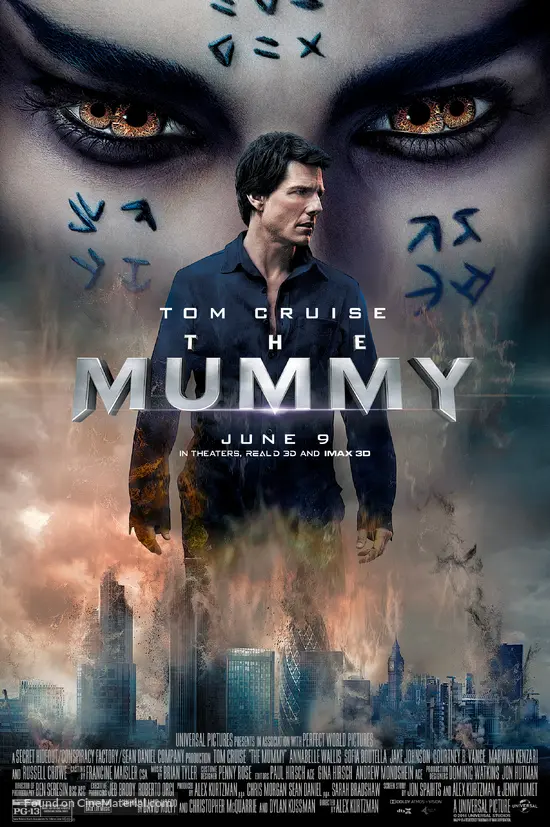 Split, a horror thriller that is a spin-off of the film Unbreakable, took in over $278 million on a slim budget and starred Anya Taylor-Joy, Haley Lu Richardson, Jessica Sula and Betty Buckley in key roles. The reboot of Agatha Christie's famous Murder on the Orient Express on a medium budget took in over $348 million and had a star studded cast that included Daisy Ridley, Penelope Cruz, Lucy Boynton, Michelle Pfeiffer, Olivia Coleman and Judi Dench. Horror sensation Get Out grossed nearly $255 million on an under $5 million budget and starred Allison Williams, Catherine Keener and Betty Gabriel in major roles. Edgar Wright's newest Baby Driver scored over $226 million on a modest budget and featured Eiza Gonzalez and Lily James in key roles. The Hitman's Bodyguard, a blackly comic thriller, profited with over $176 million on a small budget and had Selma Hayek stealing scenes as well as good work from Elodie Yung. American Made, a biographical drug trade film, featured Sara Wright and took in a modest profit with over $134 million. Revenge thriller The Foreigner took in over $144 million and had Jackie Chan supported by Katie Leung, Charlie Murphy and Orla Brady.
Other high profile movies include the musical circus film The Greatest Showman, starring Michelle Williams and Zendaya, which took in over $291 million; the inspirational family film Wonder, which took in nearly $280 million and starred Julia Roberts; and similar weepy adaptation A Dog's Purpose which made over $196 million and made use of Peggy Lipton and Britt Robertson. Comedy sequel Daddy's Home 2 made a small profit of $180 million and featured Linda Cardellini and Alessandra Ambrosio.
On the animated side, there was a lot out for the year, but sadly most of it featured boys as the stars, excepting the profitable Leap!. The big winner was Despicable Me 3, featuring the voice talents of Kristen Wiig, Julie Andrews, Miranda Cosgrove, Dana Gaier, Nev Scharrel and Jenny Slate, which took in over $1 billion worldwide. Disney Pixar's newest animated feature, Coco, earned over $700 million and featured the voice work of actresses such as Alanna Ubach and Renee Victor. And Pixar's second film, Cars 3 in the Cars franchise, managed a $383 plus take and featured voice work from Cristela Alonzo and Bonny Hunt. The Boss Baby was a definite hit, with a take of nearly $500 million, and starred Lisa Kudrow. The LEGO Batman movie brought in over $312 million on a modest budget and used Mariah Carey and Rosario Dawson. The other LEGO movie, The LEGO Ninjago Movie, pulled in $123 million and featured Olivia Munn. The Nut Job 2: Nutty by Nature, did not do as well as its predecessor with only a $65 million take that did not offset its medium budget, but did feature voice work from Katherine Heigl and Maya Rudolph. The adaptation Ferdinand starred Sally Phillips, Kate McKinnon, Gina Rodriguez and Lily Day and made a small profit at $268 million plus box office. Smurfs: The Lost Village managed only a modest take for that franchise at $197 million plus but featured voice work from Ellie Kemper, Demi Lovato, Michelle Rodriguez and Julia Roberts. The Emoji Movie was an unlikely animated hit, with over $216 million on a medium budget and which made use of Jennifer Coolidge, Maya Rudolph and other actresses.
And then there were the action flops, usually due to high production budgets (including high salaries for starring male actors) overwhelming what profit they managed to make: China co-financed fantasy film The Great Wall, highly anticipated sequel Blade Runner 2049 which did not live up to the hype, the botched adaptation Valerian and the City of a Thousand Planets, SF disaster film Geostorm, reboots from television of Power Rangers, Baywatch and C.H.I.P.S., costly fantasy underperformer King Arthur: Legend of the Sword, high profile crime comedy The House and SF comedy Downsizing, SF horror flick Life, survival thriller The Mountain Between Us, and perhaps most disappointingly, the adaptation of Stephen King's cult fantasy series The Dark Tower. Despite the lack of box office success, these films did give leading and up and coming actresses some work and expanded their profiles. The regular inclusion of women in at least a few major, often kick ass roles in action movies continues to be an established policy in Hollywood, which at least is keeping some opportunities open. The use of actresses as chief villains, which started to get more trendy a few years ago, is also still a common occurrence.
What has become clear to Hollywood in the last few years is that the mega-ambitious franchises with spin-offs and many inter-locking parts need more than just being centered on a lone male star or keeping it a boy's club. They're bringing women into larger roles and anchoring solo movies as part of the whole framework. They started on that very cautiously with much hemming and hawing as if women were slightly radioactive, but Wonder Woman has added some rocket fuel to the mix. The Last Jedi showed that a franchise is perfectly powerful with more than just one or two main woman characters, which is laying ground for up-coming films like Annihilation and Ocean's Eight. Women of color are making in-roads in the big films, even if their participation is less than we'd like to see so far. And women have now cemented their beachhead position in the action comedy field that used to be mainly reserved for guy comedians. Women actors continue to have a good presence in low budget horror that is often profitable, and are still queens of the mid-budget thrillers.
While that's all good, it's also true that not many actresses got a booster jump in stardom from the 2017 hits, except Gadot, who has used her influence to demand both her female director and the dis-involvement of a big producer who's been accused of sexual abuse for Wonder Woman 2. Actresses pursuing production and writing deals are finding more opportunities to push forward projects like Atomic Blonde and Girls Night, and hopefully they're going to be able to leverage that into making major films and not just mainly television opportunities.
So that's the big issue that women actors face now – is it possible, with all the momentum of the last seven-six years, to really accelerate actresses' participation and star power in the movies to be more on par with men, or is it going to continue to be a slow erosion approach, with the men who run the business treating them as outsider exceptions and disposable eye candy, to be kept in second place whenever possible? Can women behind the camera make substantial gains, which in turn tends to increase the use of women actors in central roles? Will the demands for better workplace conditions, a harder line on harassment and pay equality open doors that have been firmly shut and let more female talent shine in the industry? That's what makes 2018 so interesting, and we'll take a look at what is coming down the pike in Part 2.
Women in Action 2017-2018: Preamble
Past Female Movie Star Column Links:
Death of the Female Movie Star? We're Just Getting Started, Part 1
Death of the Female Movie Star? We're Just Getting Started, Part 2 (2011/2012)
How Are You Ladies Doing? (mid-year 2012)
It's Time for Women in Film (2012/2013)
The Female Movie Star Lives in 2014, Yearly Update, Part 1 (2013 review)
The Female Movie Star Lives in 2014, Yearly Update, Part 2 (2014 preview)
Women in Film, Part 1: 2014 Review
Women in Film, Part 2: 2015 Preview Analysis
Women in Film Take the Stage, Part 1: 2015 Review
Women in Film Take the Stage, Part 2: 2016 Preview Analysis
Women In Film — Part 1: 2016 Review
Women In Film — Part 2: 2017 Analysis